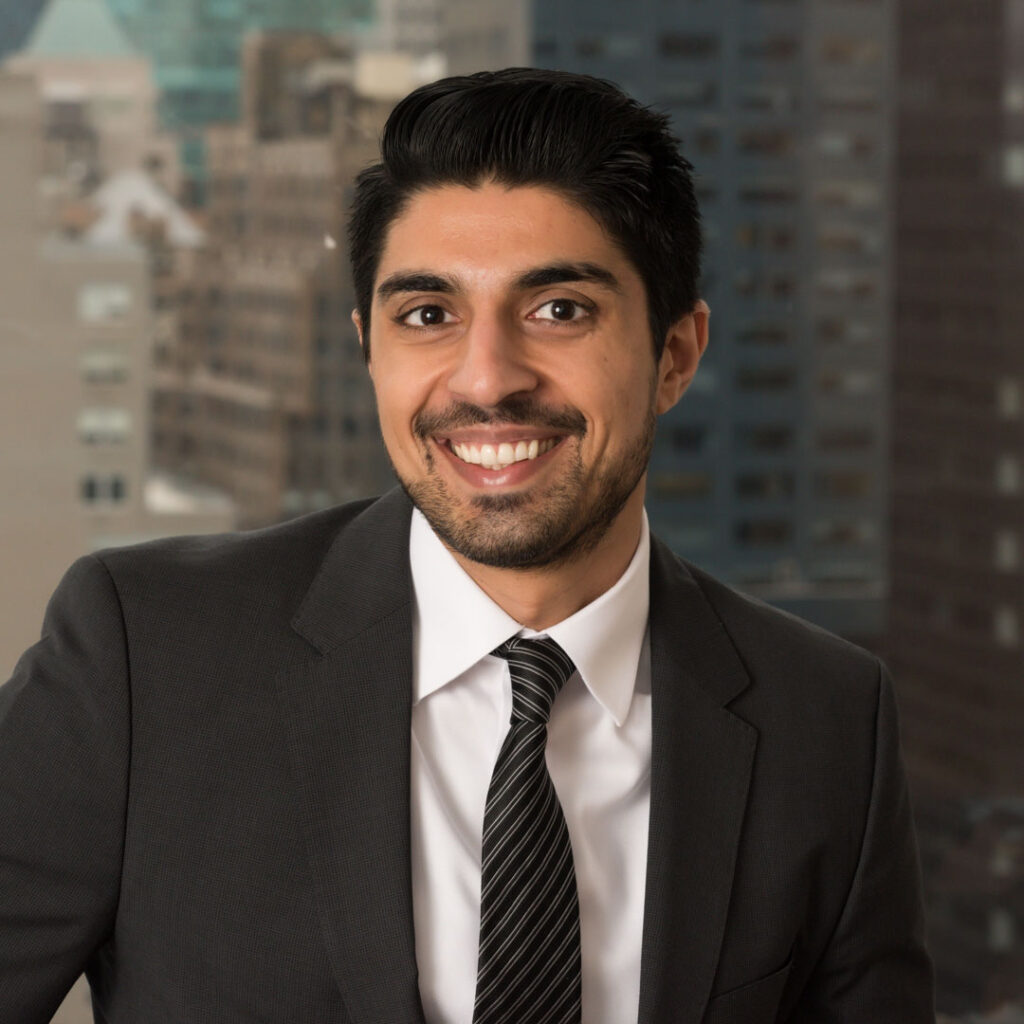 Amit Sondhi focuses his practice primarily on regulatory matters, from advising small to medium-sized financial institutions and individual financial professionals on the myriad of regulations issued and enforced by various government and quasi-government agencies, including the Securities and Exchange Commission (SEC), Commodity Futures Trading Commission (CFTC), Financial Industry Regulatory Authority (FINRA), and Chicago Board Option Exchange (CBOE), to representing individuals and financial institutions in investigations and prosecutions by the SEC and Department of Justice.
Amit's regulatory practice stretches across the traditional lines of "litigation" versus "corporate" matters. For instance, Amit has litigated a high-profile insider trading case against the SEC in the Southern District of New York, but also spearheaded a corporate re-structuring of affiliated proprietary trading firms to limit regulatory burdens and secure member rates for both firms at the Chicago Mercantile Exchange. Amit currently serves as outside general counsel to two proprietary trading firms, one of which is a broker/dealer.
In 2016, Super Lawyers recognized Amit as a rising star in the New York Metro area. Prior to joining Mintz & Gold LLP, Amit was a partner at the law firm of Sorkin & Sondhi LLP, which he co-founded with his mentor, Ike Sorkin, a renowned white-collar defense practitioner. Prior to that, Amit was an associate at Lowenstein Sandler for seven years.
Current Ongoing Engagements
Representing two proprietary trading firms in connection with launching and/or acquiring a securities and futures clearing firm, and obtaining associated regulatory approvals
Representing selling shareholders in connection with a multi-million M&A litigation in Delaware Chancery Court
Representing the former CEO of a major construction company in a construction-fraud investigation by the U.S. Attorneys' Office (EDNY)
Representative Engagements
Spearheaded the re-structuring of two proprietary-trading firms such that both firms
could garner member rates on the CME with only one set of memberships; coordinated securing regulatory approvals from CBOE, CME, and FINRA
Successfully represented two Swiss hedge funds in an insider trading action brought by the SEC in SDNY (obtained a dismissal without prejudice)
Represented a portfolio manager at a prominent hedge fund in connection with parallel insider trading investigations by the SEC and U.S. Attorneys' Office (SDNY)
Represented a defendant at sentencing in connection with a money laundering prosecution brought by the U.S. Attorneys' Office (EDNY)
Negotiated a favorable resolution of an administrative proceeding filed by the SEC against the former CEO of a retail broker-dealer
Publications
Practice Areas
Financial Institution Regulatory Practice
White Collar Defense
Civil Litigation
Education
Boston University School of Law (J.D., 2009)
Villanova University (B.A., 2006, cum laude)
---
Bar Admissions
---