True Legal Counsel
At Mintz & Gold, we seek to get to know our clients and their businesses. By doing so, we add value by not only providing legal advice, but also by providing counsel in the truest sense of the word.

Accessibility and Convenience
Mintz & Gold's attorneys serve clients from New York City and the New York tri-state area, and throughout the United States.

Premier Client Service
At Mintz & Gold, our client services are second to none. With a focus on listening to our client's needs, our attorneys prioritize responsiveness and always putting our clients first.

The Value Proposition
In many instances, the hourly rate for attorneys at large multinational firms has become staggering. Mintz & Gold has continued to maintain a price point that is advantageous for our largest clients, and accessible to other businesses, families, and individuals.
Welcome to the New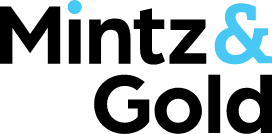 After 29 years of continuous service, it seemed like it was time for a fresh coat of paint and a new updated website and look. Although we have a new look, we are still the same firm that has provided outstanding, personalized, and specialized legal counsel at reasonable rates since 1993. To our old friends and long-time clients, we hope you enjoy the new look. To our new friends and clients, welcome aboard. We know we have to earn your trust and confidence every day.